INSTALLATION
Installation is the last step in the process of building pre-engineered steel buildings and steel structures. In this step, all the components will be installed on site and linked together by bolts.
Principle of installation
Column installation incorporates bracing columns. After aligning column is finished neatly, proceed to erect the truss.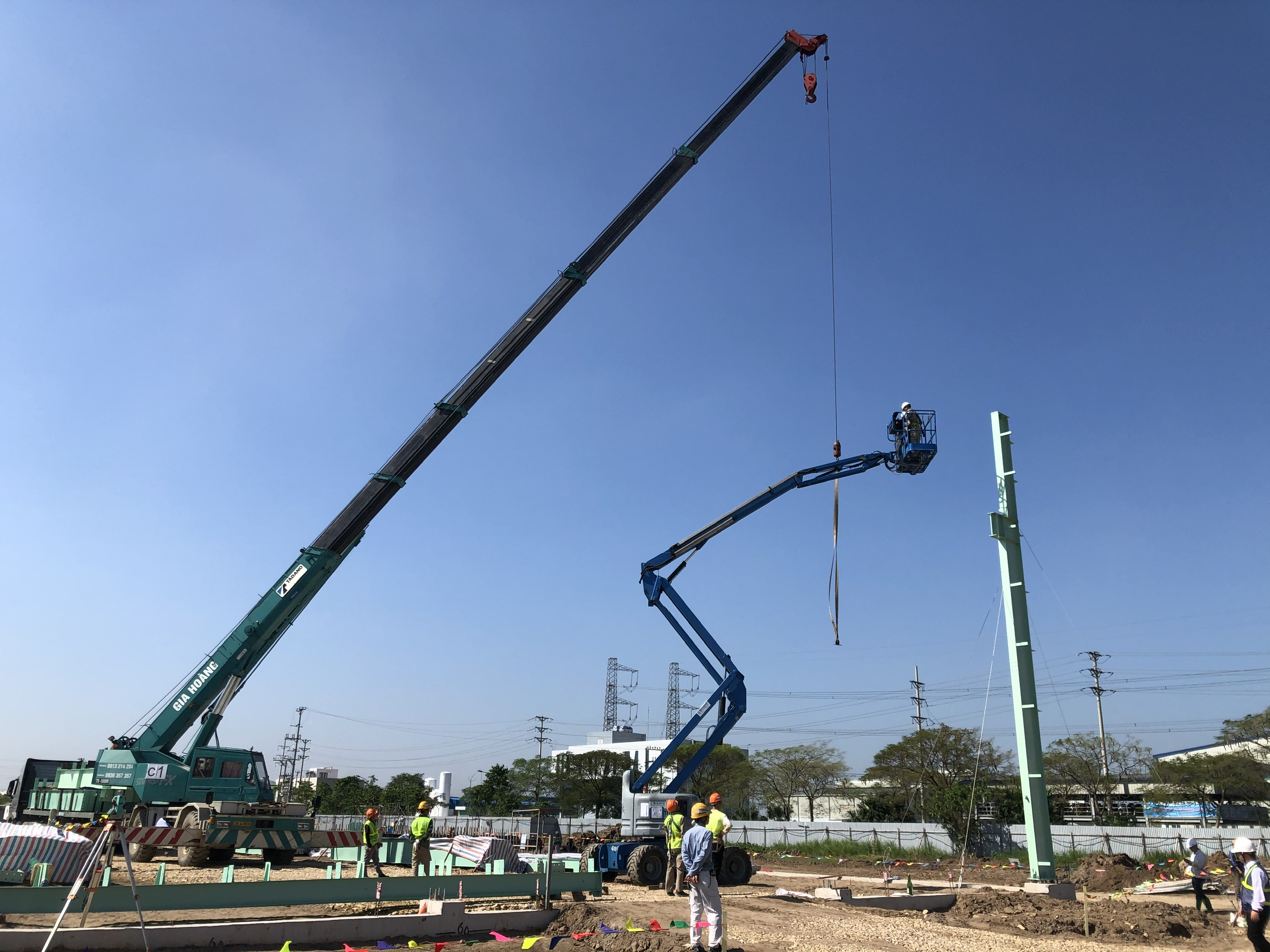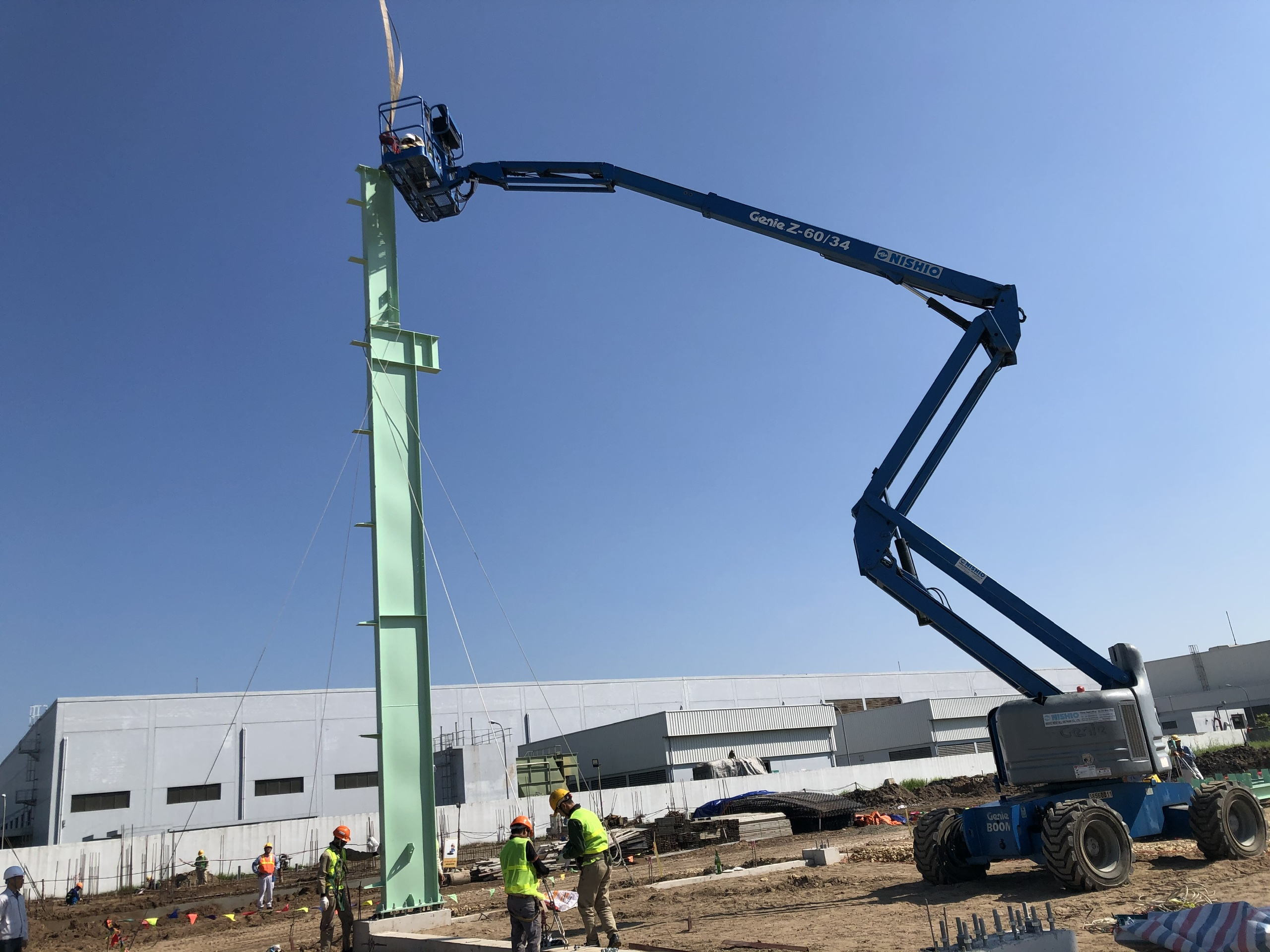 Install the inner truss frame and then proceed to install the side truss.
The installation must be started from where with bracing system (column and roof bracing) to form a rigid frame.
Fix the two mounting brackets in the bracing position before mounting the adjacent bracket. This process is then progressed to the next frames.
There must be temporary bracing during installation. Using roof purlins, wall purlins combined with cable bracings to position and link trusses together.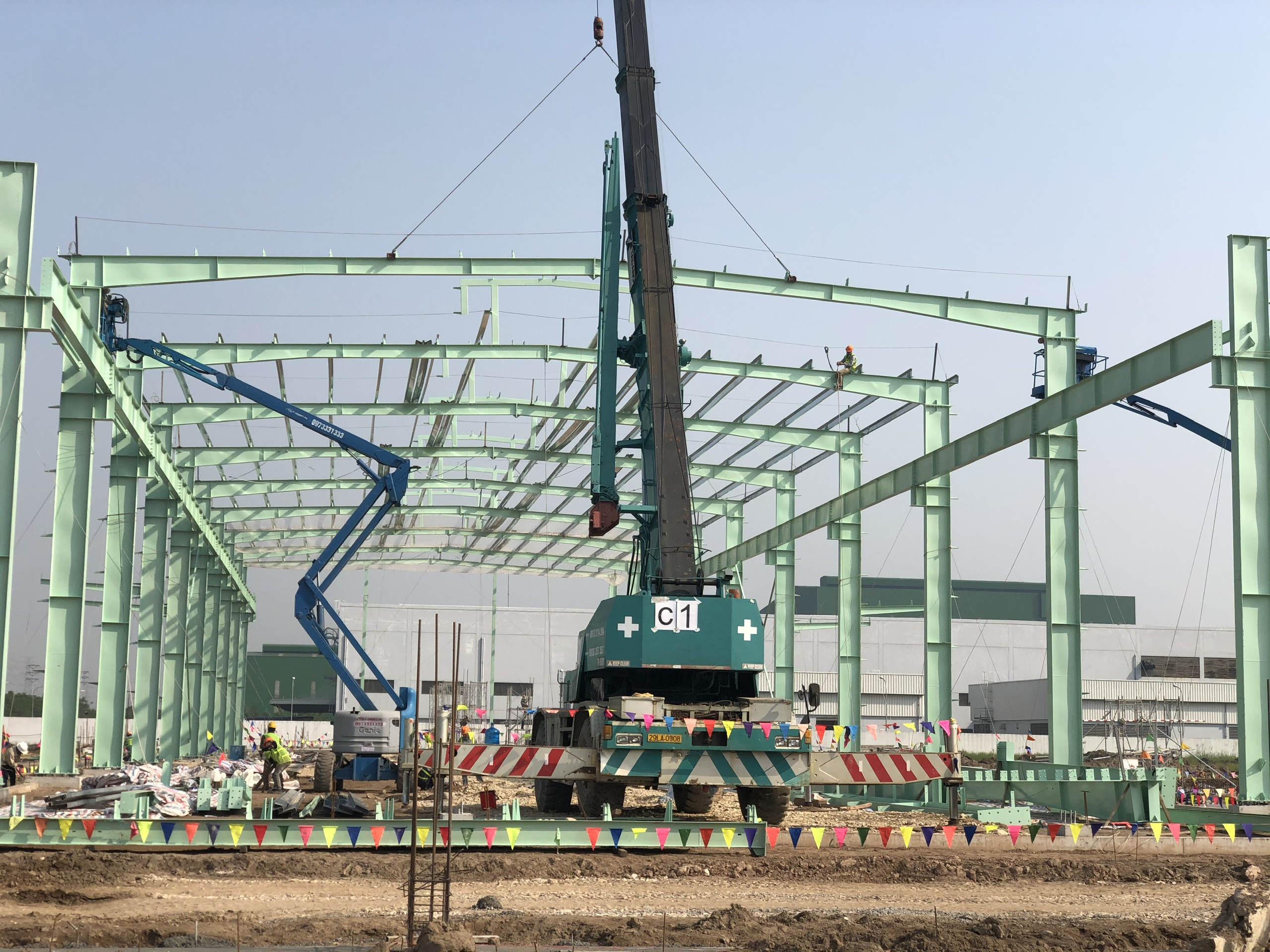 Install roof and wall corrugated iron after adjusting truss frame and purlins; cleaning; complete scratch painting on truss and purlin.
All installation stages are under strict supervision to ensure the best quality.